Entering the Supply Chain
The final stage in the REE production process is to supply the customer with the finished product, which is often much more difficult than at first appears. There are many factors to consider, a few are listed below:
*The RE oxides, compounds and metals are often not made to an international standard like precious and base metals. There are some fixed and widely used product specifications, but often the specifications are customer-dependent. Even customers for the same product and end-use have different specifications. These specifications are composed of physical, chemical, and radiological parameters and are suitable for the requirements of the customer's downstream processes and regulations.
*Generally, there is not an open market or universal exchange that receives rare earths and then sells them with public and transparent pricing. Each container of product must find a pre-arranged home.
*Often, REE products must be qualified to show that they meet customer's specifications over a period of time before that the customer can purchase product material. This qualification process can be lengthy and expensive. Customers may insist that the product be made at the quantity required over a specified period of time. If a new supplier is attempting to replace an existing supplier, it can be expected that material may have to be sold at a discounted price. Some purchasers may also require that the manufacturing process conform to various levels of ISO certification.
*Also noteworthy, REE minerals come with fixed elemental distribution in the ore, and the actual REE market sales distribution is different from this. For example, one can currently sell all of the Nd produced into the magnet market, but the cerium associated with producing the Nd is not always completely salable.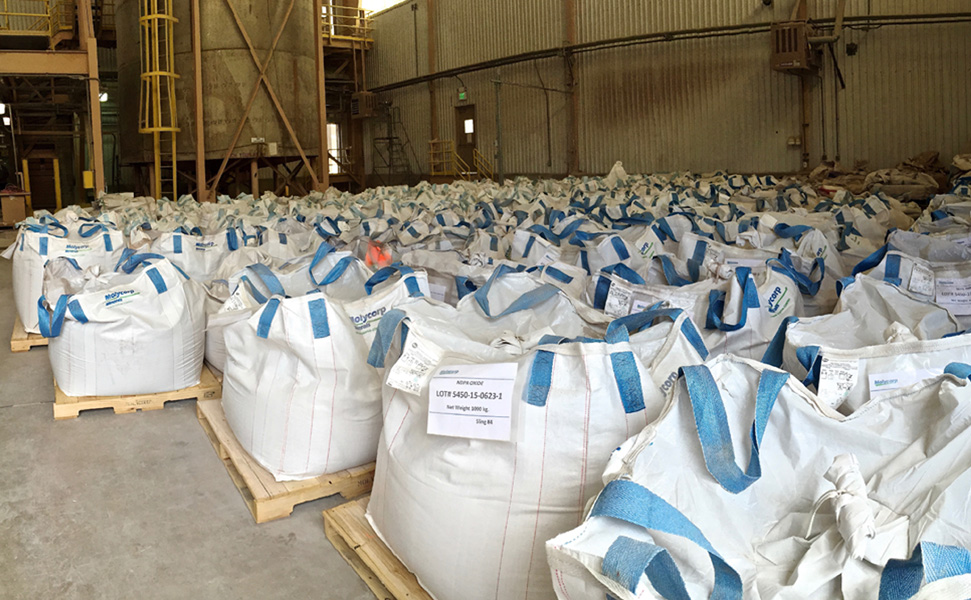 Typical 1-tonne slings traded in the industry