Solvent Extraction (SX)
Solvent extraction (SX) is the current industry standard for rare earth element (REE) separation and purification. It is composed of three major stages, which are termed "extraction", "scrubbing", and "stripping". Each stage is further composed of individual separation units or cells, the number of which depends upon solution chemistry, products, and purity requirements. The number of cells and complexity of the operation can vary widely depending upon the number of elements separated and the purity requirements. At the minimum scale is a modern Ce-depleted LREE plant of approximately 100 cells, and at the other end of the scale is a complex heavy REE plant with about 3000 cells.
SX can produce individual separated REEs up to approximately 99.9999% purity, although the actual definition of REE purity is somewhat flexible, and depends upon the application. Most REE products are made to less pure specifications (but still above 99%), where grade depends upon downstream use.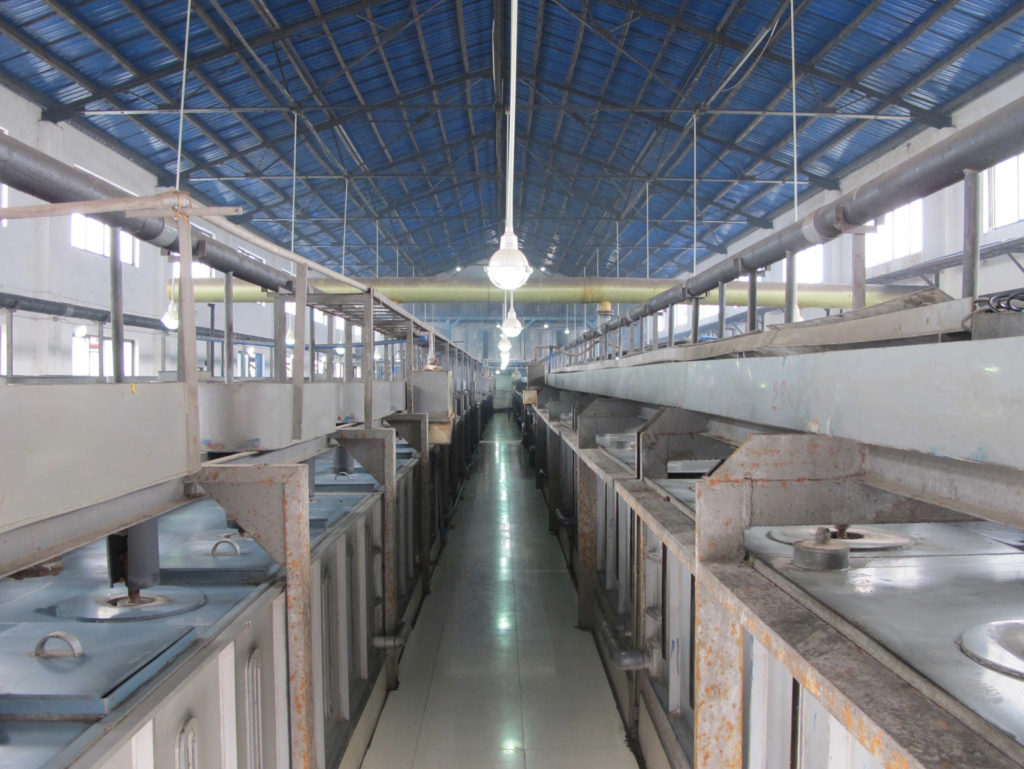 Light rare earth element (LREE) solvent extraction (SX) facility in China
A few general comments are:
*The feed for the process is produced by mineral cracking, solution purification and impurity removal, and is measured in grams as REO per liter. Lower grade solutions can be used, but this requires additional CAPEX and OPEX to handle the larger solution volumes and residence times.
*SX plants are designed for a certain REE distribution feed, and the desired products, i.e. a light REE plant requires a light distribution feed, a heavy REE plant requires a heavy feed, and magnet product plant prefers a La/Ce depleted feed.
*Promethium (Pm) does not exist naturally, and is missing from REE observed distributions, and if existed would be between Nd and Sm. This leaves a chemical property gap, and therefor provides a large separation factor to isolate the light REE (La-Ce-Pr-Nd) from Sm-Lu + Y. Most LREE plants utilize this chemical property gap, and first separate at Nd/Sm before they begin to separate/purify the other four light REEs.
*Most SX facilities also utilize the unique redox chemistry of Ce and Eu. Most of the REEs exist in solution as tri-valent ions, however Ce can be oxidized to Ce(IV) from the usual Ce(III) and Eu can be reduced to Eu(II) from the usual Eu(III). These differences in oxidation state allow for a selective chemical process to remove either the Ce or Eu.
*Flow and acidity/pH control is extremely important, as separations are sometimes strongly proportional to the acid strength.
*Pilot plant equipment should mimic full scale as much as possible.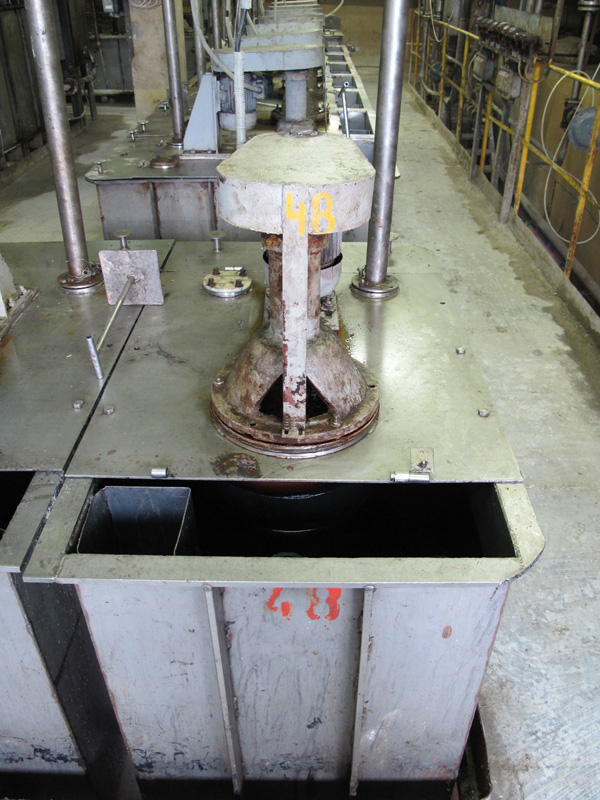 Mixer-settler
As a general rule, when an SX system is being developed/optimized, the following topics need to be thoroughly investigated:
*Understanding the feed. Synthetic feeds (made from laboratory chemicals) can have different extraction properties than real feeds due to additional contained elements.
*Understanding the chemical and physical properties of the solvent system; diluent, extractant and modifier.
*Laboratory extraction and stripping tests, determining distribution and separation factors for all analytes.
*Measuring and calculating the number of cells required to make the desired product purities.
*Understanding the chemical requirements and performance characteristics for the impurities scrubbing stage.
*Measuring, under appropriate conditions, the settling behavior of the emulsion for the type of cell and system.
*Measuring the solubility of solvent in aqueous REE containing acid phase under the appropriate conditions.
*Measuring the vapor pressure and understanding the flammability of solvent (SX plants have be known to explode catastrophically when this is not done – yikes!)
*Learning about extraction rates and the factors which influence them.
*Understanding how the local environments temperature range affects SX performance
*Learning about solvent purchasing specifications and any pre-treatment requirements necessary to meet the specifications.