Are Rare Earths Being Produced Outside of China?
By Clint Cox
The short answer is "Yes."
The longer answer involves delicious cheese, beautiful scenery, an incredibly gracious host, some remedial knowledge of Soviet history, a trip to Estonia, and some choir practice!
We arrived in Tallinn on a beautiful day in Eastern Europe: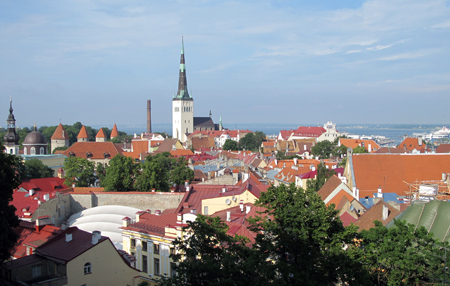 After we arrived, we drove several hours to a small community near the Gulf of Finland, in Northern Estonia. On the way we stopped to see an old castle, have lunch, and witness firsthand the before and after of windmill technology: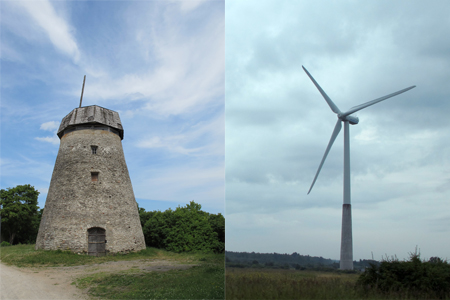 No rare earths in that first one, but it certainly served its purpose well! The second one is a 3-megawatt windmill by WinWinD. The discussion of rare earths in wind turbines provided an excellent segue for our guide and host, David O'Brock (CEO of AS Silmet), to explain Estonian oil shale to us as we drove along – quite fascinating. It is amazing what energy independence can do for a country!
We also learned that Estonians love choirs – almost everyone sings in, or has sung in a choir there. Apparently, a giant choir singing historical Estonian songs played a role in their move toward independence. This might be good for all of us – less talk, more singing!
That night we dined on wild boar and Estonian cheese. Delicious! The next morning we arrived in Sillamäe, home of AS Silmet, on the far North-Eastern edge of Estonia: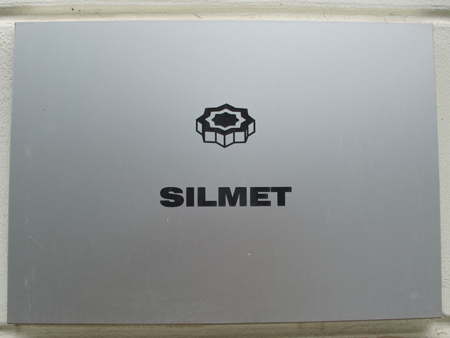 I have been hearing about Silmet for years in the context of the rare earth industry. It was an old Soviet production facility. One of the things that surprised me the most from our visit is that Silmet is primarily a niobium (Nb) and tantalum (Ta) shop, with the rare earth elements (REE) processing being a part of this larger operation.
O'Brock was very considerate to let us see a bunch of their products and take pictures of metals and oxides in various forms. We had a bit of fun with this, and he was extremely patient.
Here is the most niobium I have ever held in one hand: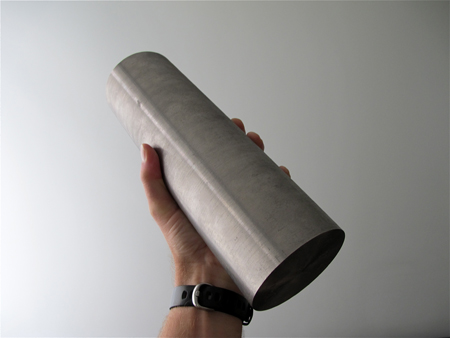 Seriously, I broke a sweat and almost dropped it – which may say more about my lack of effort in the weight room than the weight of niobium!
Here is some Nb oxide with a chunk of refined NbNi metal alloy as well: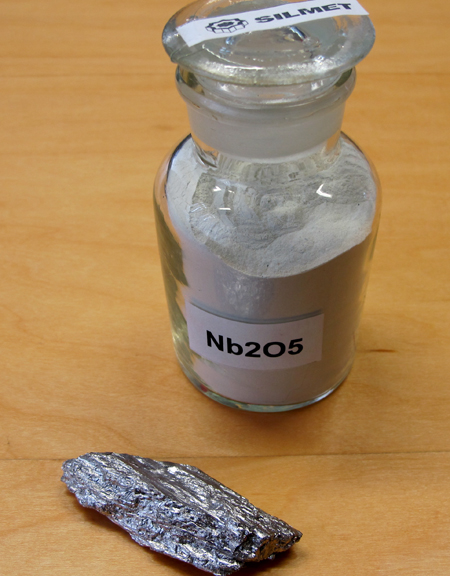 Later, we were able to visit what I might call "the money rack" – where they place their most recently completed niobium metal ingots. When you request some Nb, you can slice a chunk off of this metal equivalent of an exotic cheese wheel: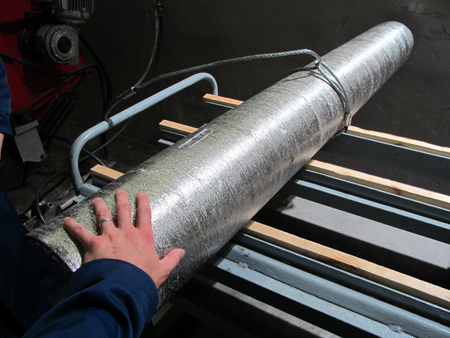 In addition to niobium, they also deal in tantalum, which they refine in their seven electron beam furnaces.
Not to be neglected, Silmet processes light rare earth elements (LREE) as well, and there were plenty of the rare earth oxides on hand to be examined. Here is some neodymium (Nd), which is primarily used in high-strength permanent magnets:

Here is the suite of the first four REEs in their full rainbow glory: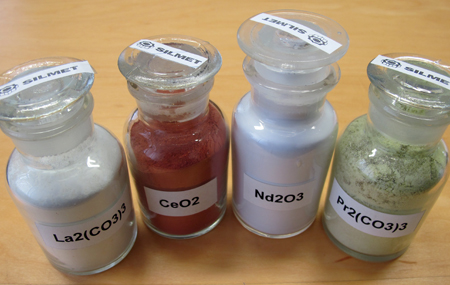 After spending a bit more time in the offices learning about the history and business of Silmet, we were taken on a tour of the facilities with Tiit Vau, the Commercial Director of Silmet.
The grounds were beautiful, and it reminded me a little of a college campus: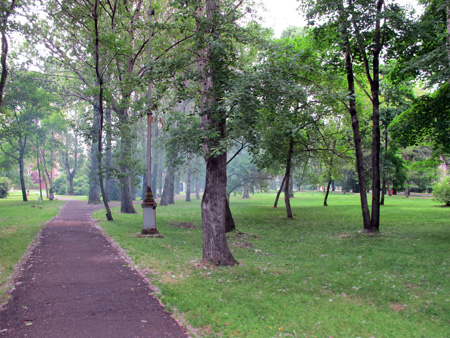 We first toured the niobium and tantalum facilities. Although many of the buildings are old and a bit run down, much of the technology is cutting edge, and they produce some excellent material.
We finally arrived at the rare earth production facility: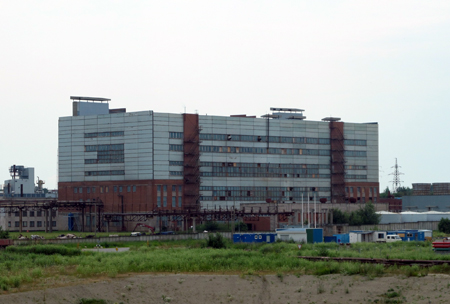 Mr. Vau was a fantastic guide, as he happily showed us the various stages of rare earth production, and answered a considerable number of questions. My favorite part of the tour was the solvent extraction (SX) circuit – 157 mixer/separators finely tuned to perfection! This is what a mixer/settler looks like: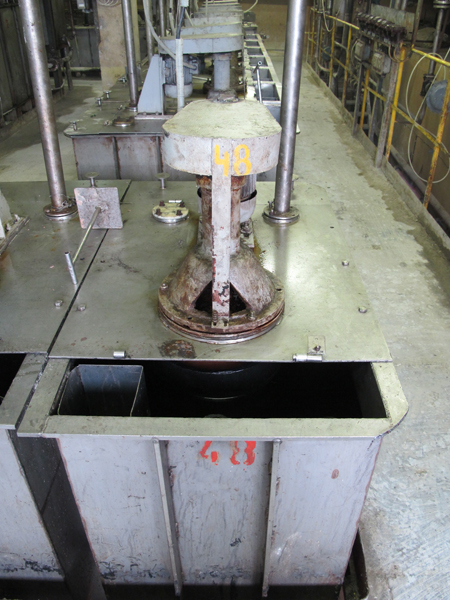 Now imagine 157 of these magic stainless steel boxes lined up in rows, all impeccably pH-balanced, with precise chemical controls. It's truly a sight to behold!
At the end of the production line (on the bottom of the 6-story building), we found some one-tonne slings: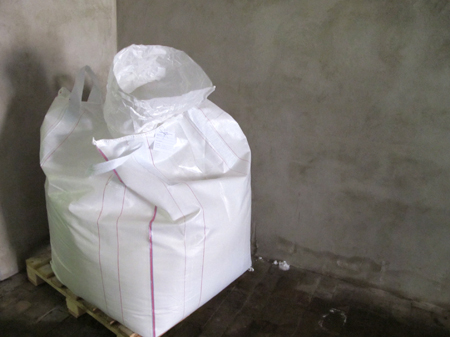 This may look like a lonely bag relegated to a dark corner, but I assure you that this is one of my favorite things to see in the industry – product in a bag!
After seeing how they made various REE oxides, Mr. Vau took us up to the roof so that we could get a good view of the rest of the complex: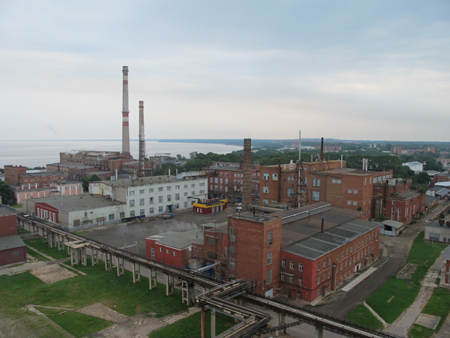 That night we returned to Tallinn for another fine meal, and a stroll around old town. Tallinn has a very colorful history, and we thoroughly enjoyed its old-world architecture: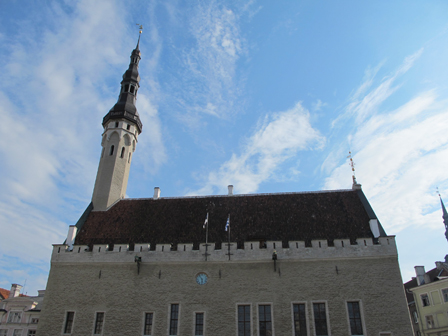 There is much ado made about the fact that China controls the rare earth market, and for good reason. However, there is current production of rare earth elements by AS Silmet in Estonia, and it was a great pleasure to visit their facilities.
Very special thanks to David O'Brock (and his wife), Tiit Vau, and the wonderful people of Estonia!