Journey to the Dubbo Zirconia Project
By Clint Cox
Dubbo is a short flight from Sydney. Alkane Resources has three projects in the vicinity, with the Dubbo Zirconia Project (aka D-Zed-P) being of most interest to yours truly.

We "hired a car" (that's "rented a vehicle" for those in the US) for the short trip out to DZP. On the way, I heard various stories from Ian Chalmers about the history of mining in the area. He would know, as Alkane had a gold project—Peak Hill—that was in operation here from 1996 to 2001: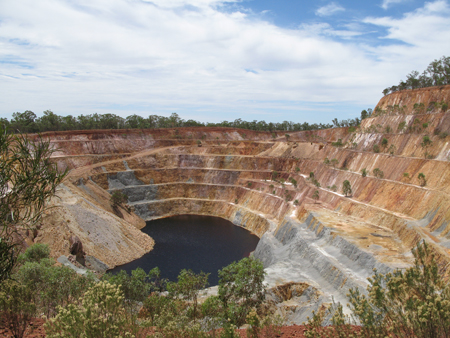 Alkane turned this old mine site into a park for locals called "Open Cut Experience", and it is often visited by school kids and those wanting to learn more about mining in the area. This is also a nice bit of PR, as anyone can see the progress of reclamation and how well kept the old mine site is: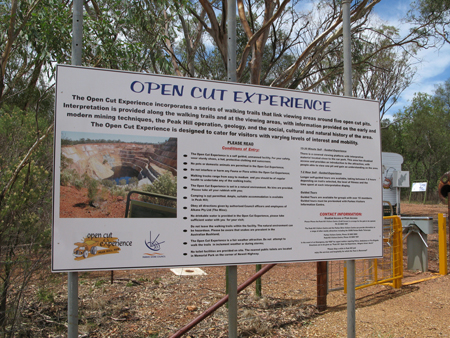 When we arrived at DZP, Dudley Kingsnorth (of IMCOA fame) became our gatekeeper as we passed through a series of active farms with livestock to get to the project: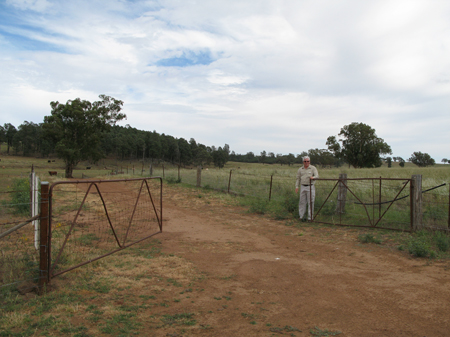 What often fills me with wonder is that projects such as this lie underneath what seems like just another farm (in this case), in the middle of the arctic tundra, or just off the main highway from L.A. to Vegas—quirky, rare earth geology continually surprises! Below is a view of the project as we approached it. The tuft of trees sits atop the DZP, extending a bit to the right as well. The mine would most probably be open pit, but would resemble more of a quarry digging into the side of the hill instead of a traditional pit spiraling down through the center. The pit might extend from the edge of the tree line (behind tree in foreground) back into the tuft of trees.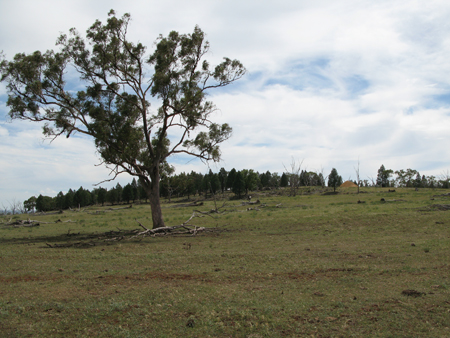 When we arrived, we parked next to the 400 tonnes pile of ore and began to talk shop. It is my understanding that approximately 100 tonnes of this pile had been previously sent to ANSTO—and was indeed what was fed into the demonstration facility I described in the previous post: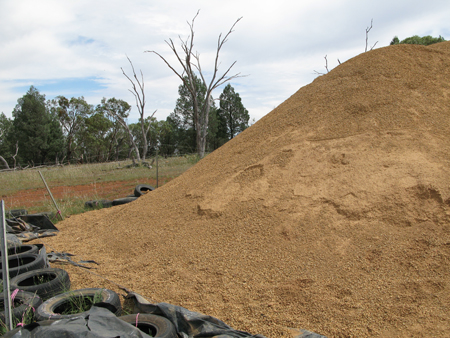 Ian described the ore body, and the different minerals involved. The REE-bearing mineral is an unnamed zirconosilicate similar to eudialyte or armstrongite.
I was given quite a bit of background on zirconia, as this is a critical part of the potential for DZP's success. Zirconia (mixed with magnesium in the form of a ball in this case) is really hard stuff! Alister was showing its strength all day by throwing the gleaming white ball pictured below against train tracks, rocks, etc.: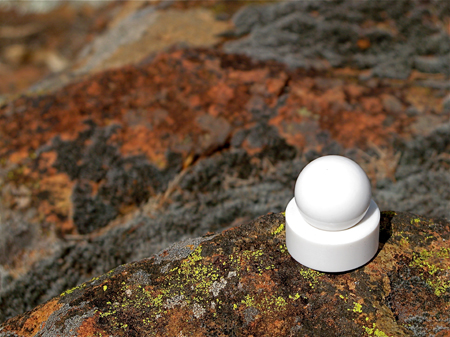 Very impressive!
Shortly after I took this photo, as we were discussing the details of the rare earth geology at the site, out of nowhere (actually stage left – "cue kangaroo!") bounds a full-fledged, genuine, Aussie kangaroo! At left in photo: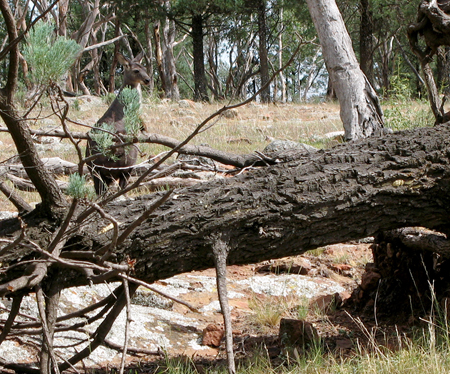 I told Ian that this was a tad too convenient! The kangaroo hopped right up to where we were, paused long enough to make sure I snapped a photo, and then bounded off again…
Ian (the one pointing at the ore below) went on to describe the measured resource that they have at Dubbo—35.7 million tonnes at 0.75% REO, and 0.14% Y2O3. So this is clearly a low-grade resource, but they have substantial tonnage delineated.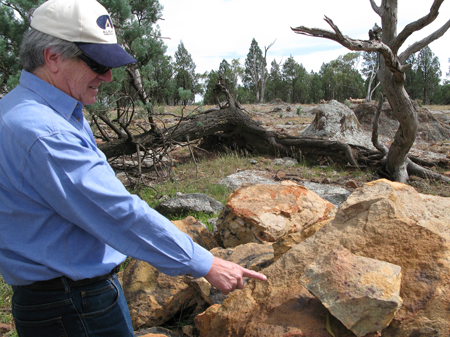 We also went on to visit the site they have chosen for their plant facility to process the ore into the various end products to be sold. In the case of rare earths, it will be some sort of concentrate—most probably one light rare earth concentrate and one heavy rare earth concentrate.
The plant site has an old rail spur that can be refurbished—this used to serve as a collection area for local crops.
The plant would be fairly complex, as it would have a number of different end-products, and they might have to build extra circuits in order to provide flexibility.
Special thanks to Ian, Gavin, Alister, and Dudley!
Coming soon — trip to Mount Weld.