Minor Metals (and REE) Play Major Role in Hong Kong Conference
By Clint Cox
I am just finishing up my short stay here in Hong Kong for Metal-Pages Conference on the Minor Metals and Rare Earths. The setting provided wonderful contrast — the five star Langham Place Hotel set in Mongkok, the most densely populated place on earth: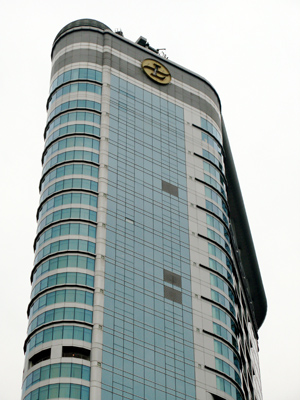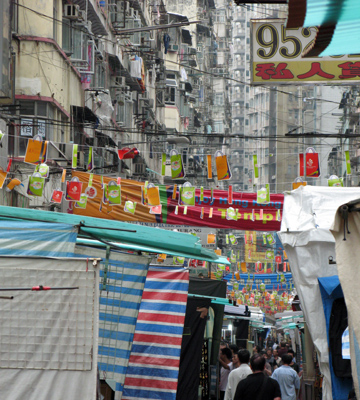 160 delegates attended the Conference, and there was much to learn from specialists in each the metals represented, including: rhenium, cobalt, cadmium, selenium, bismuth, antimony, germanium, gallium, indium, tantalum, lithium, silicon, arsenic, magnesium, niobium, tungsten, and the rare earths
It was especially compelling to see how many of these minor metals are used in applications side by side with the rare earth elements (REE). Indeed, several slides by the indium expert helped me to understand for the first time how REE phosphors work in LCD displays — after hearing the LCD structures described by several world experts, it was great to see it in a graphic form.
There were a variety of speakers covering REE — from China, Australia, Canada, and Japan — and the content was excellent. It was intriguing that even the experts can have widely differing views on the marketplace.
One of the key issues for the REE marketplace is the search for supply sources outside of China. Even the Chinese seem to welcome other producers as it will offer them an opportunity to slow the depletion of their resources, reduce environmental impact, and gain greater control of their REE industry. Hope is being placed on new potential sources of material. Mentioned in various presentations were Mountain Pass, Mount Weld, Hoidas Lake, Thor Lake, and Nolans Bore. Also discussed briefly in Q&A sessions was Lynas Corporation's recent purchase of the Kangankunde rare earth project in Malawi.
Dudley Kingsnorth, of Industrial Minerals Company of Australia, provided an exceptional presentation of the current REE market and forecasts for the year 2012. He stated that the REE market may reach $2 billion and that total demand for REEs may reach 180,000-190,000 tonnes by 2012. Also included in his assessment of the market was the fact that there would need to be at least 40,000 tonnes of new production to meet demand. The entire industry is looking to the projects mentioned above to achieve stability of supply.
One easy conclusion to take away from this Conference is that many of what are considered "minor" metals play major roles throughout high technology. For many of the metals, one or two applications may drive the entire market, leaving them open to violent swings in pricing based on small shifts in usage or speculation. However, demand for highly specialized technologies has increased exponentially, and the demand for the metals that deliver those capabilities will continue to intensify.
Special thanks to Metal-Pages (www.metal-pages.com) for hosting a brilliant Conference, and to Mr. Kingsnorth, who allowed me to quote him on the above statistics.